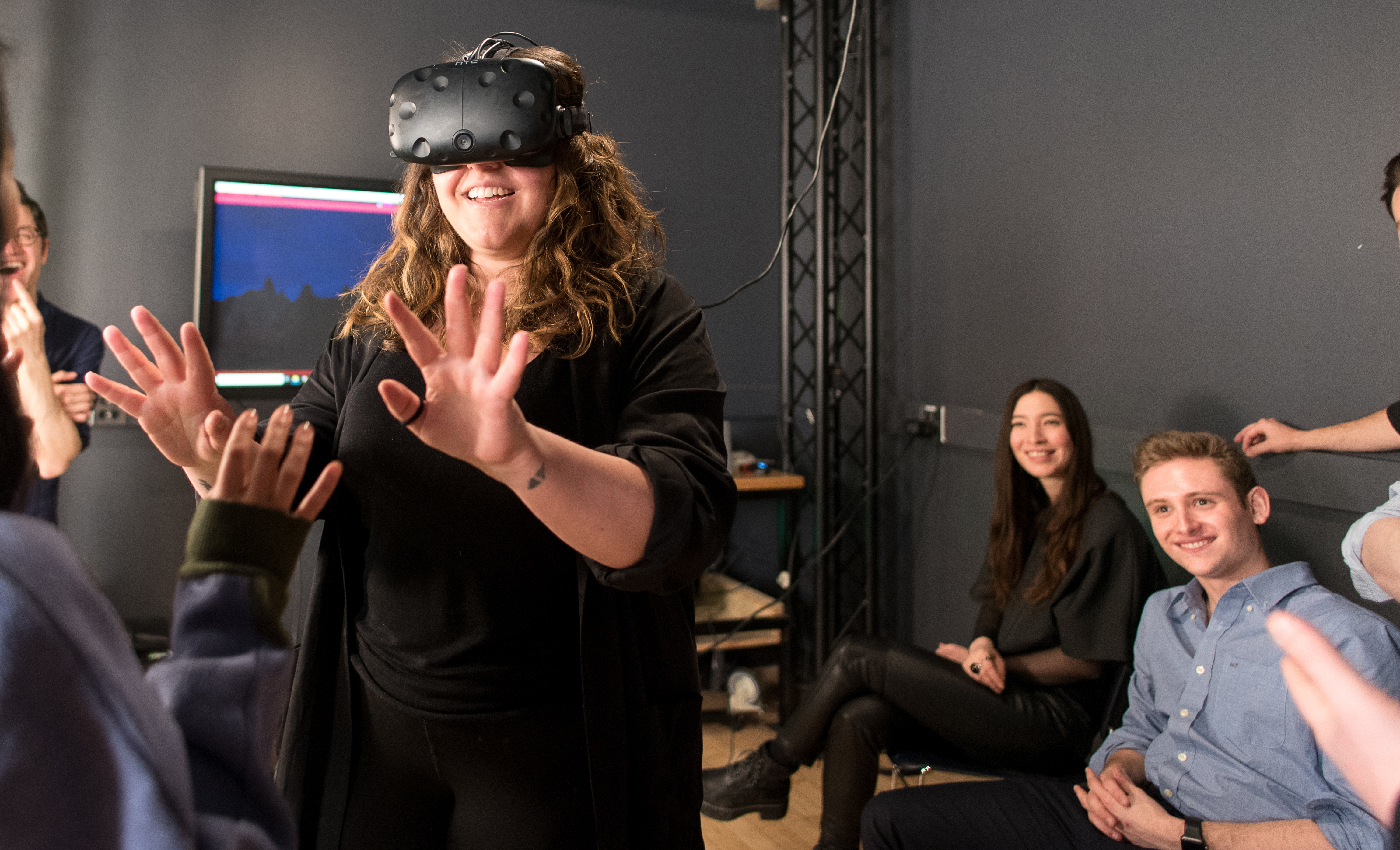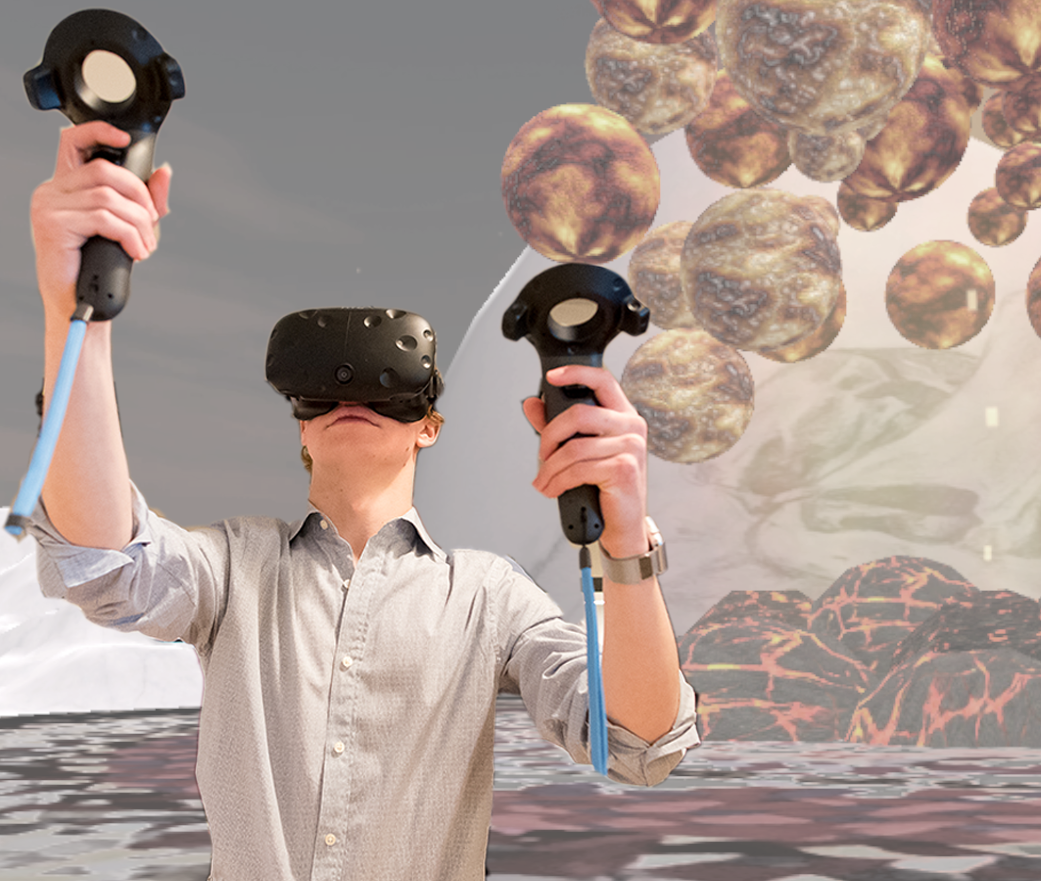 Registration
Attendance is open to members of the Yale Community — faculty, staff and students. Registration is required.
Schedule
All activities take place at the Center for Collaborative Arts and Media at 149 York Street.
Friday Feb 8
Saturday Feb 9
3:00 – 5:00pm — Unity quickstart bootcamp (optional)

5:00 – 6:30pm — Check-in, Dinner

6:30 – 7:30pm — Opening talks: Inspirational ideas from climate change experts and introductions to the datasets and hackathon challenges. Speakers include Elena Bertozzi, Games for Good; Victoria Hoyland, Making a Difference; Jon Ozaksut, Communicating About Climate Change; Nicholas Furness & Max Payson, Visualizing Data in 3 dimensions; Bobby Berry, Winning Tips for Your Team.

7:30 – 10:30pm — Groups form, start sketching out ideas, gathering resources

8:00 – 9:00pm — Series of short tutorials on key technologies, deeper dives into supplied data sets
8:00am — Doors open, coffee and light breakfast snacks served

8:00am – 5:30pm — All teams working on projects

Noon — Lunch

2:00pm — Afternoon Snack, teams register project name/team members

5:00pm — Dinner

5:30pm — Judging Begins

7:00pm — Final group presentations, Final Judging, Awards ceremony
Challenge Areas
1. Best use of extended reality* to bring the facts and figures of climate change into an experience that helps the viewer establish a personal connection and understanding of the key issues and impacts.

2. Best use of extended reality to visualize impact of global climate change on the built environment (i.e. sea level rise impact on shoreline communities) or to visualize the benefits to limiting the pace of climate change through new features of the built environment (i.e. green roof and natural cooling features in new construction.)

3. Best use of extended reality to create an empathetic experience for the victims of global climate change. (i.e forced relocation of impacted communities or changes to animal migration patterns)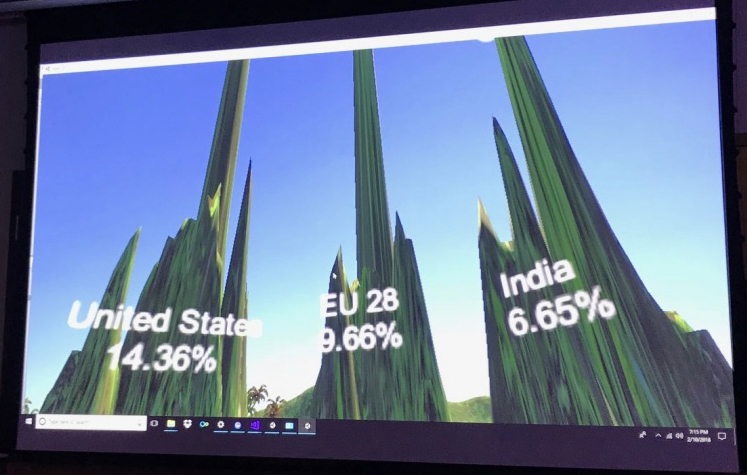 *Extended reality or mixed reality refers to projects utilizing virtual reality, augmented reality, spatial audio and other technologies that create an immersive audience experience.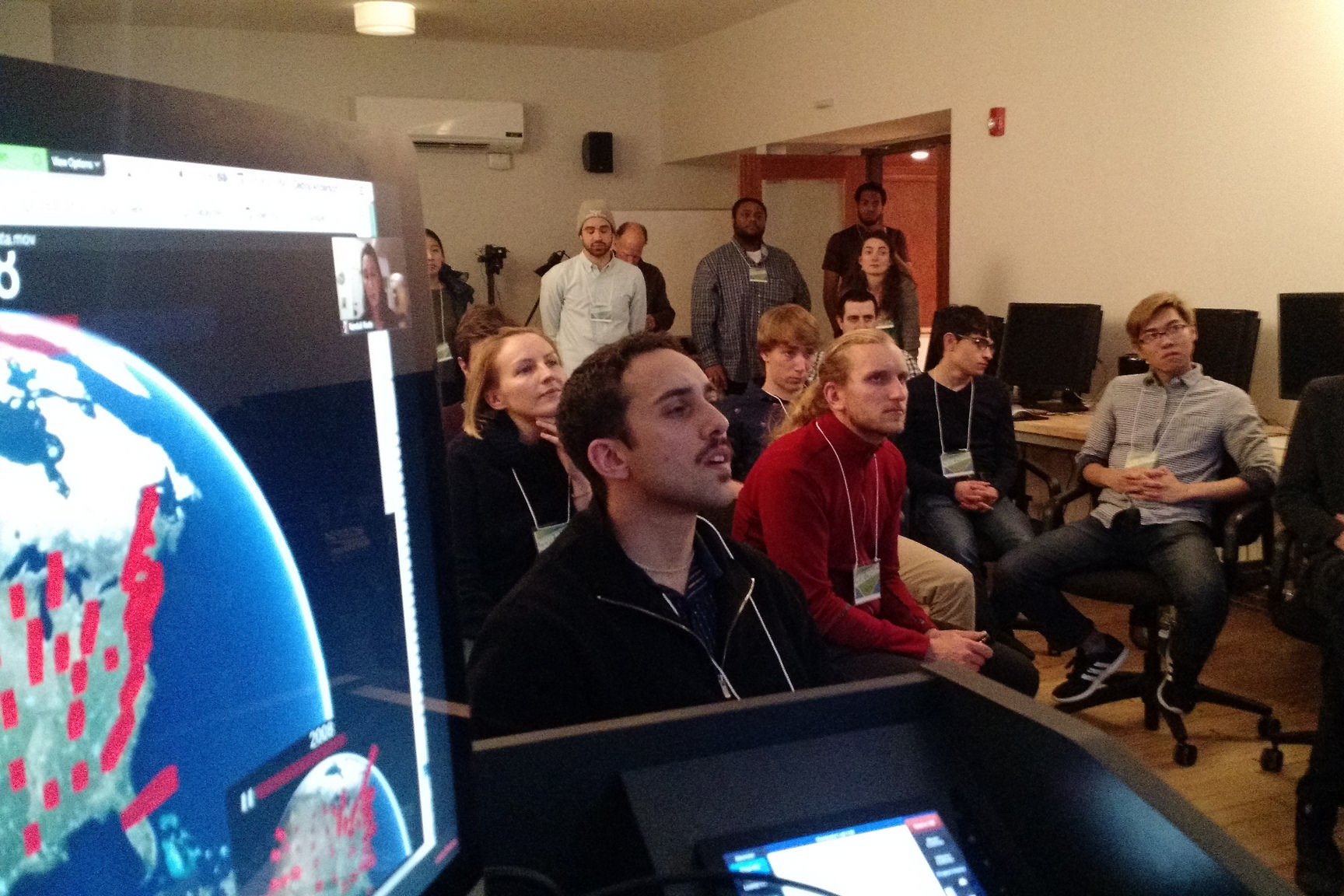 Rules
One Prize will be awarded to a team in each challenge category — along with one non-prize receiving runner up.

Teams are only eligible to win in one challenge area category.
One grand prize will be awarded, selected from the three challenge winners.

Prizes are only available to current college undergraduate or graduate students. Winning teams may include non-student members (i.e. Yale Faculty, technical mentors) but those individuals are ineligible to receive prizes.

Prize awards based on teams with 3 students. Larger teams will need to decide how best to divide prize items.

Teams are not required to target a specific challenge area (although they may.) It is understood that a project will evolve during the build process, and the final product may differ from the original intentions. Therefore, during the judging process, judges will use their discretion to best match the project to a challenge category.
Be Prepared
You can utilize whatever technologies you'd like during the Hackathon. The technologies provided are the Windows Mixed Reality Headsets, Windows Hololens and Unity game development platform.

The full resources of the CCAM will be available.
Below are some tutorials and information you might want to review in advance. Also check-out the calendar on the CCAM website for upcoming workshops and guest artist visits.
View resources on the CCAM website
Unity Quickstart Guide
Preparation for all hackathon hackers in using the Unity Editor (for creating AR/VR experiences) and the Windows Mixed Reality Development Platform.
GET STARTED
Magic Leap Creators Portal
Trailblazers, storytellers and dream chasers —new worlds are yours for the making. Become a Magic Leap creator and start pioneering the uncharted frontier of spatial computing.
GET STARTED
ESRI ArcGIS
Resources, documentation, demos, data and more to build AR/VR experiences with ESRI's tools.
GET STARTED
Sponsors
This event is co-sponsored by the following organizations: